Houseplants are experiencing something of a Renaissance as younger generations are discovering the joys of raising a houseplant. Many people have enjoyed the benefits of taking care of a plant, which include a sense of accomplishment and also a calming presence in the home. These are the most popular plants in every state. Which plant is most loved in your state?
Alabama – Ponytail Palm
This plant looks like an adorable tiny tree that you can keep indoors. As it grows, more leaves continue to sprout, and they can grow up to 3 feet long while kept indoors!
Alaska – Succulents
Succulents are the most popular plant in Alaska, and you may be surprised that a cactus plant is popular in the snowy state! However, the reason behind this is that not only are they aesthetically pleasing, but succulents are quite easy to maintain with minimal care needed.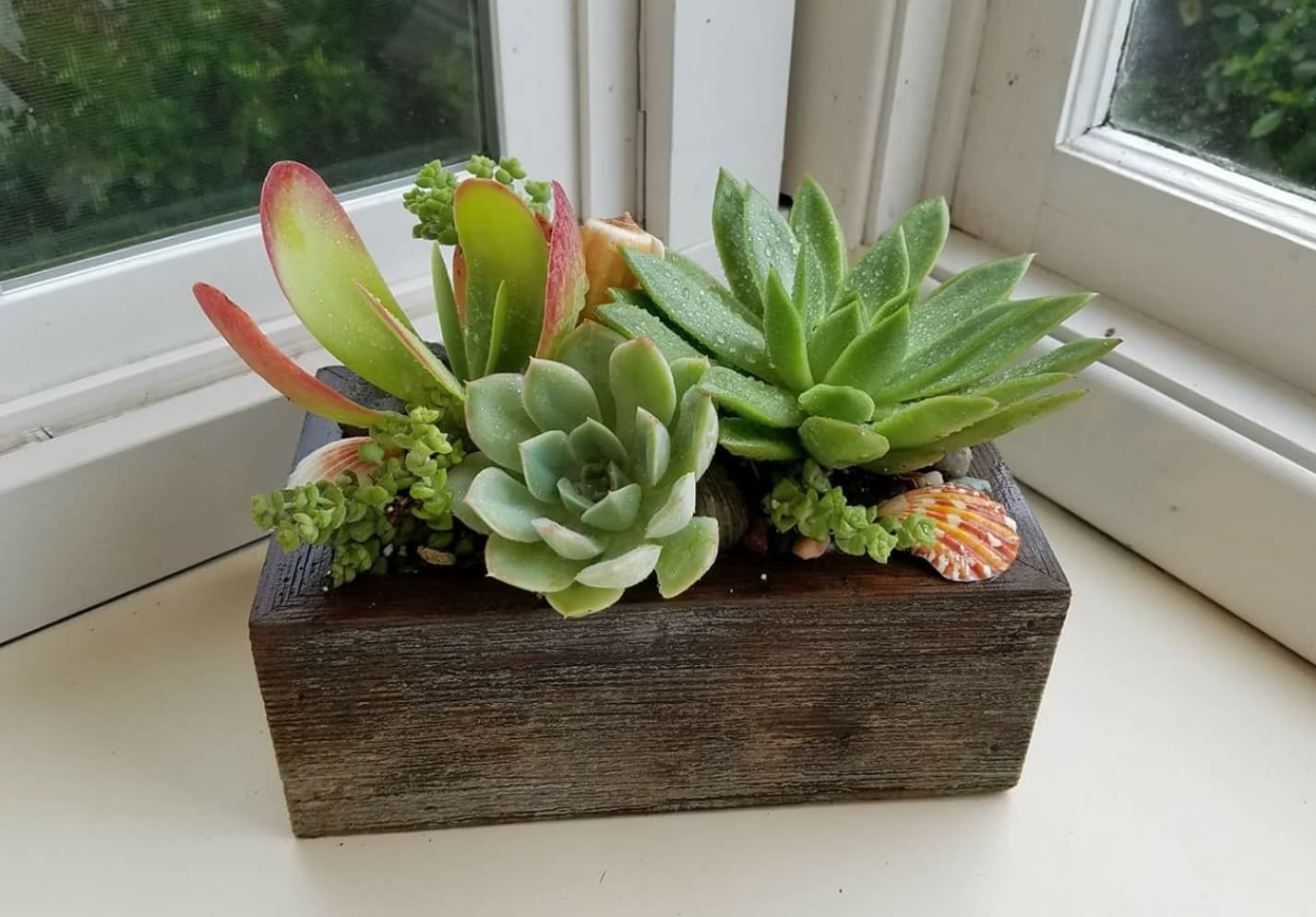 Arizona – Aloe Plant
Aloe Vera is a type of succulent plant that is not only beautiful to have around the house, but is also quite useful. Aloe Vera provides excellent relief for sunburns, which is probably why it's so popular in the state of Arizona!
Arkansas – Peace Lily
The peace lily is the perfect plant to keep in the home. Its elegant and dainty flowers are perfectly offset by the large waxy leaves that grow beside them. The peace lily is easy to maintain as it is adaptable and does not require a large amount of care to stay alive.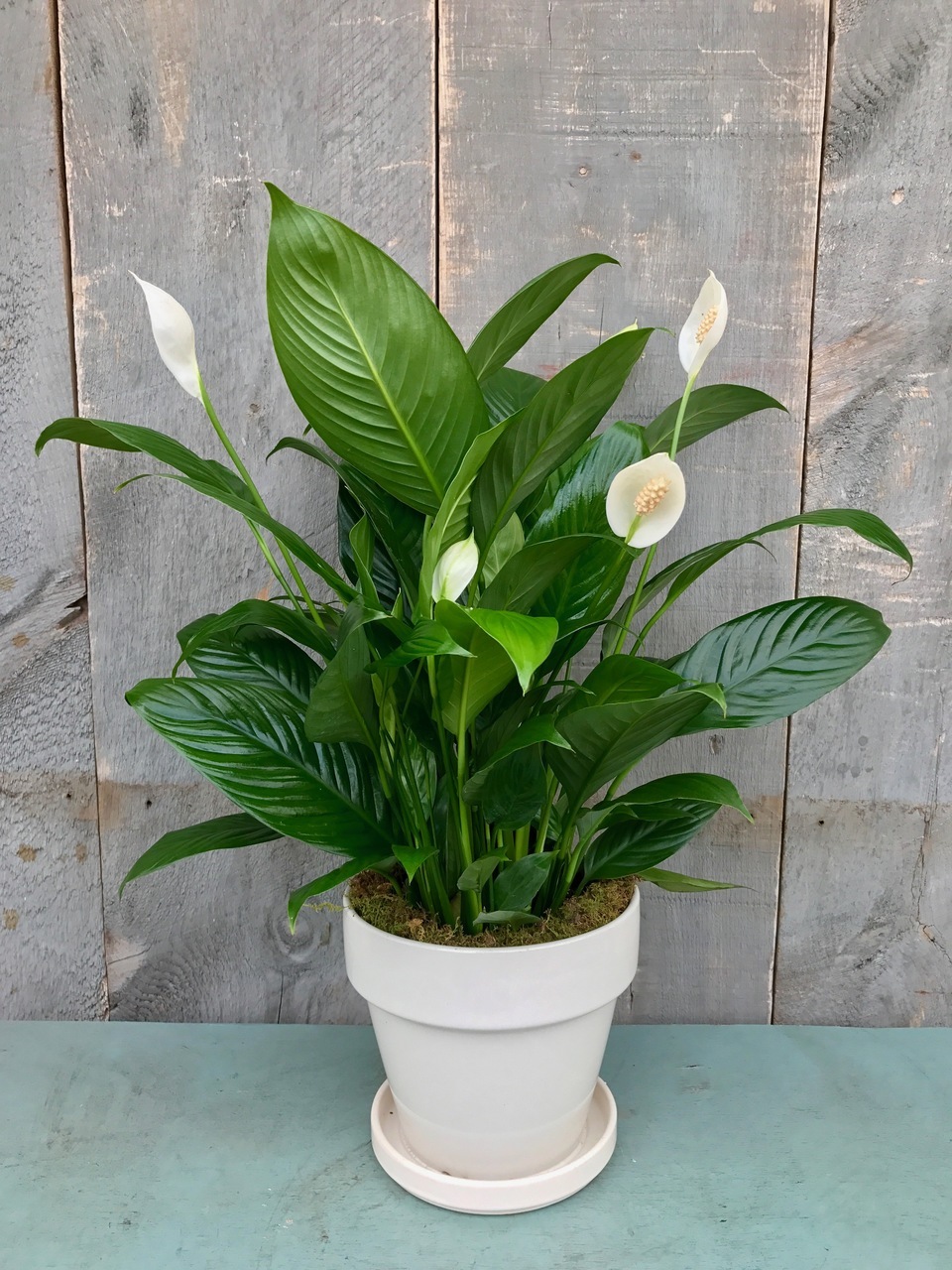 California – Calathea Plant
The calathea plant has beautifully patterned leaves that can help liven up any desk space or anywhere else indoors that need a little boost of greenery. Since these plants don't require direct sunlight, you can easily keep them in your home as long as they're placed somewhere bright.
Colorado – Peperomia
The peperomia plant, also known as the radiator plant, features large, waxy leaves that resemble lily pads. Although they're visually similar to succulents, these plants are in a class of their own, as they require higher humidity and have need for more water than succulents plants need.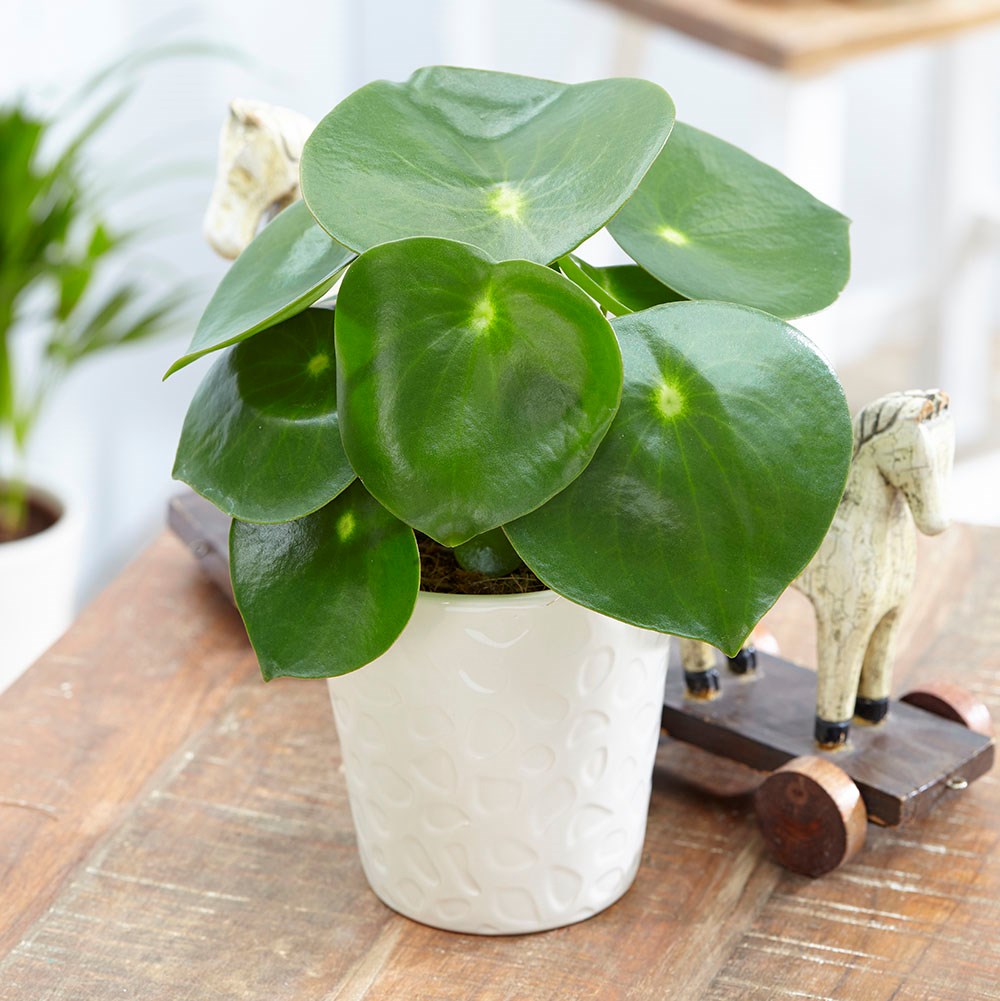 Connecticut – Peperomia
Much like Colorado, Connecticut residents prefer the peperomia plant. They come in several different varieties which all looks quite different. Their leaves range from solid dark green to textured, with alternating jade green and dark green stripes.
Delaware – Chinese Evergreen
People in the state of Delaware most prefer the Chinese evergreen plant, as you can tell from its name, is a long lasting plant to keep in your home. Since it is really simple to care for, anyone can becoming a plant parent to this plant. Just make sure you water it once a week, and you're good to go.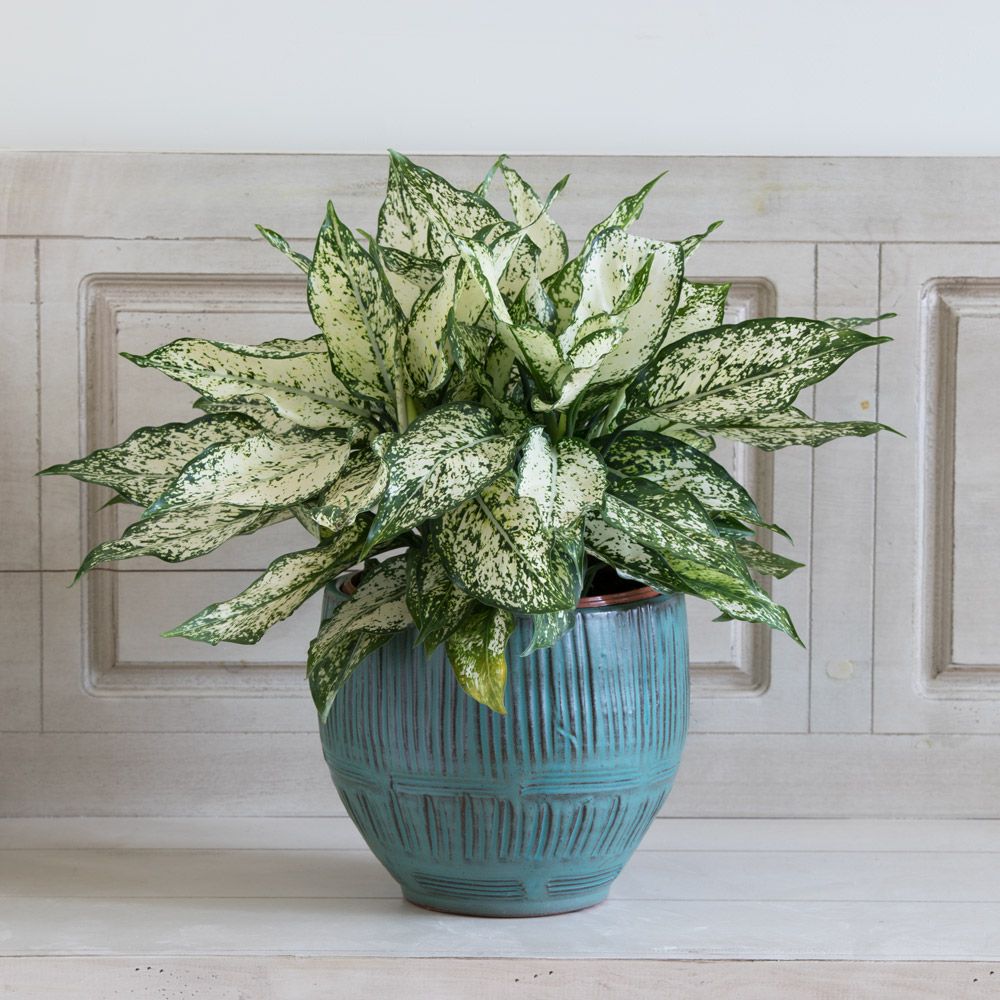 Washington, D.C. – Fiddle Leaf Fig
The residents of Washington, D.C. most prefer having the fiddle leaf fig plant in their homes. These are perfect plants to keep in the home, as they can grow into luscious and beautiful mini-trees that liven up any living space. The name is a bit misleading, as these don't grow any figs, but they're still very beautiful and easy to care for plants.
Florida – Bromeliad
Floridians, who are known to be colorful folk, reflect that with their preference for the colorful bromeliad plant. These plants produce lovely flowers. The only drawback is that these flowers only last about 3-6 months and do not regrow. As they say, all good things must come to an end!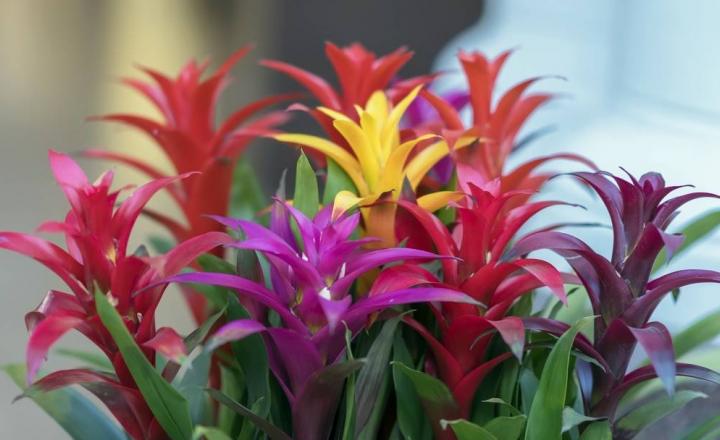 Georgia – English Ivy
Georgia residents love the English Ivy plant. This plant thrives in shaded areas that mimic woodland surroundings. This plant does well in deeply shaded areas, which is why it is one of the most ideal houseplants to keep. This plant also helps filter out airborne toxins in your house.
Hawaii – Succulents
Hawaiians also love succulents, as it is the most popular plant in the state. Research from NASA suggests that succulents help reduce volatile organic compounds (also known as VOCs) in the air by converting the contaminates into their food, which makes them natural air purifiers!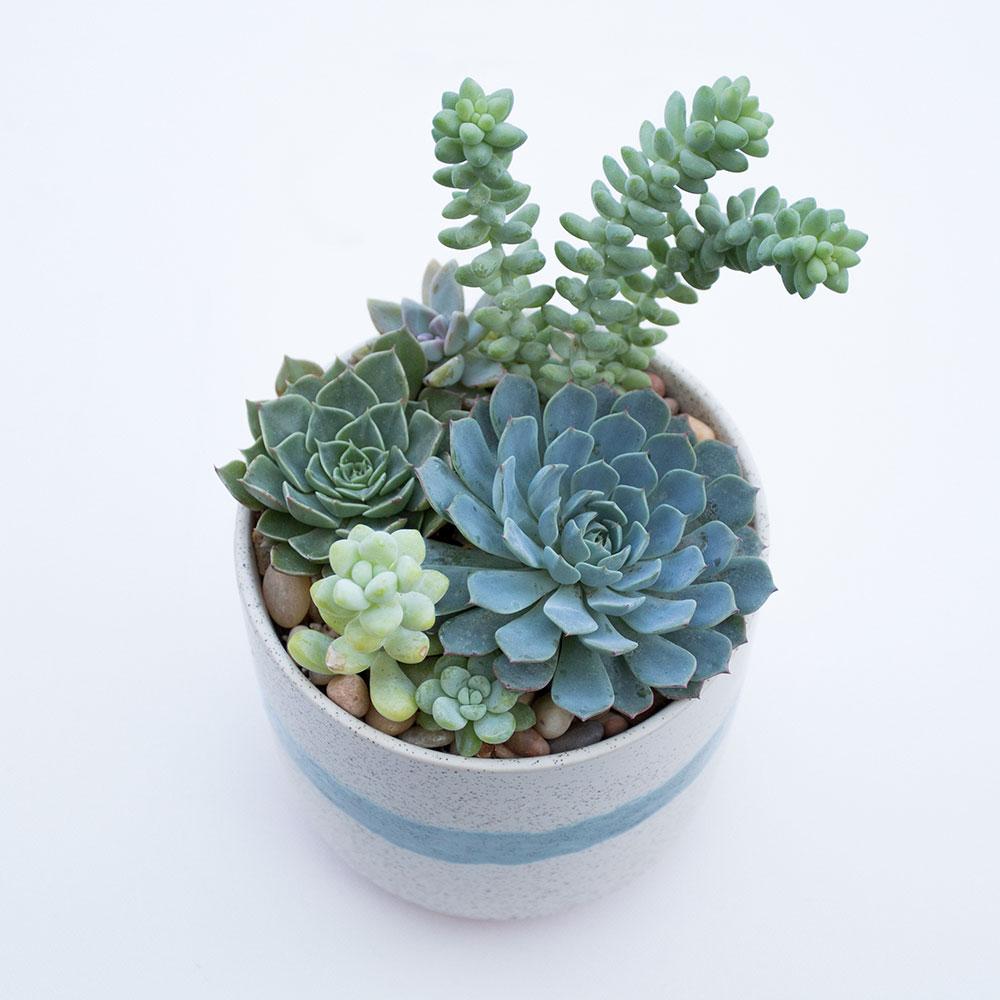 Idaho – Succulents
Idaho residents also love succulents. Another wonderful benefit of having succulents in your home is that they can enhance the humidity that is found in the home. More moisture in the home can help promote good health as increased humidity helps prevent sore throats, dry coughs, and dry skin.
Illinois – Aloe Plant
We all know that aloe vera helps soothe sunburns, but did you know that the plant can also relieve heartburn? Consuming 1 to 3 oz. of aloe vera gel can help reduce Gastroesophageal reflux disease (GERD) symptoms, which most often means heartburn.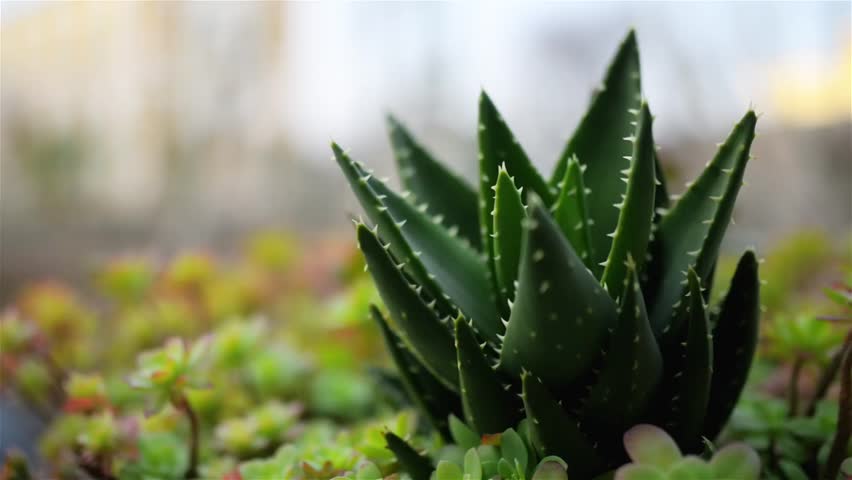 Indiana – English Ivy
People in Indiana also love the English Ivy plant. According to a study done by NASA called the Clean Air Study, these beautiful plants help prevent mold from forming in the home as well as keep the air clean from airborne toxins.
Iowa – Lucky Bamboo
In Iowa, the most popular houseplant is the lucky bamboo plant. These plants come in many different shapes and sizes and are often arranged in pretty arrangements. Traditionally, the bamboo is often given as a gift for good luck and for bringing happiness, wealth, and long life.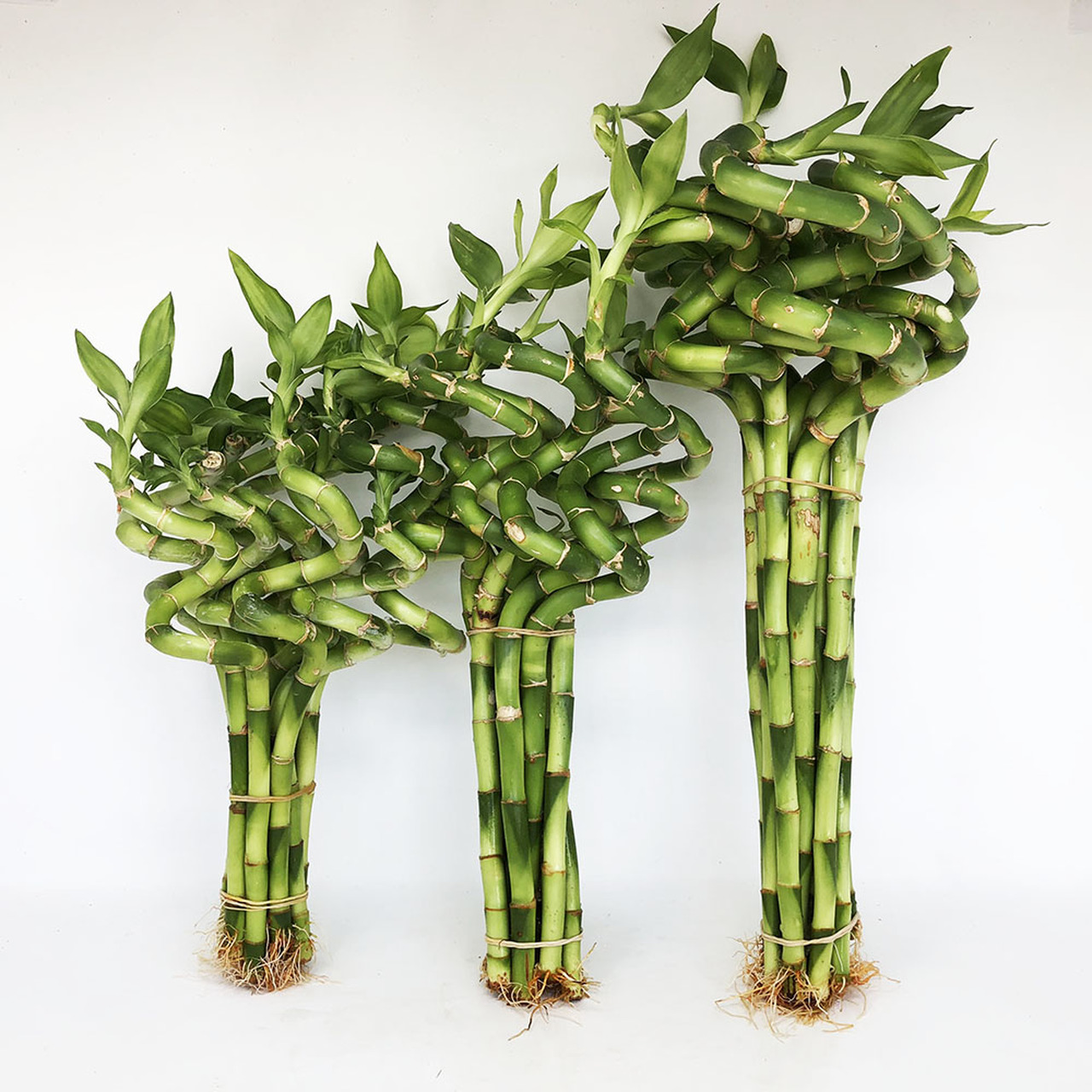 Kansas – Snake Plant
In Kansas, most people prefer having a snake plant in their home. This plant, which is also known as the viper's bowstring hemp and several other names, is a perfect houseplant. It helps clean the air as its leaves actually absorb toxins and then release oxygen into the air.
Kentucky – Aloe Plant
Kentucky also favors the familiar aloe plant. In addition to its healing properties, did you know that it can also be used as a mouthwash alternative? A study published in the Ethiopian Journal of Health Sciences in 2014 found that aloe vera extract is an effective and safe alternative to typical mouthwashes that are chemical-based.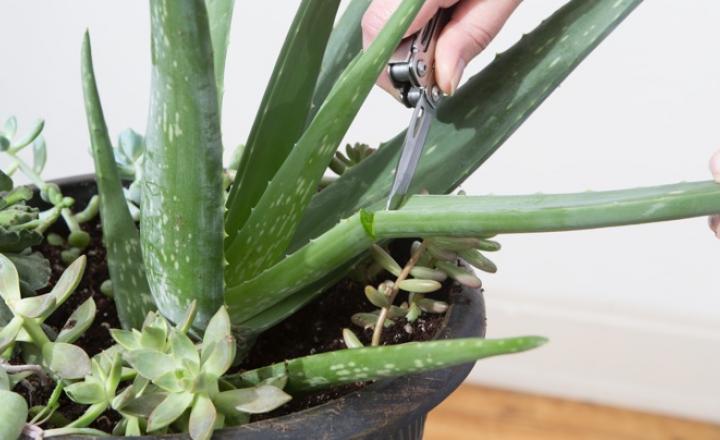 Louisiana – Bromeliad
Lousiana residents, much like Floridians, most prefer the Bromeliad plant to keep in their homes. What's really interesting about this plant is that, like many other plants, it they releases oxygen and removes air pollutants — but what sets it apart is that it does this all by night, whilst other plants typically do this by day. This means you can combine the bromeliad with another plant to keep your home's air purified 24/7.
Maine – Spider Plant
Spider plants are the preferred plants in the state of Maine. While their name sounds a bit creepy, these plants are actually quite beautiful, with stripes of different shades of green adorning its leaves. These non-toxic plants are safe and great options for homes with young children and also pets.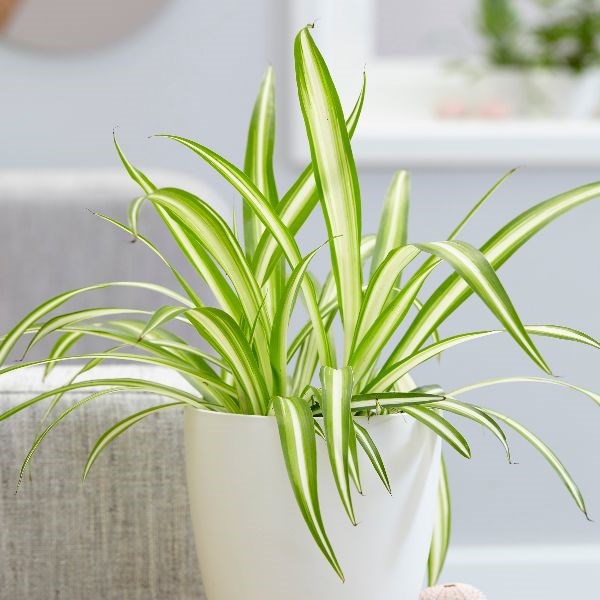 Maryland – Aloe Plant
Maryland is yet another state that can't get enough of the aloe plant. As we already know, this plant is full of benefits. Yet another one is the fact that applying an aloe vera patch or gel can help alleviate the pain caused from canker sores.
Massachusetts – Peperomia
Residents of Massachusetts love the peperomia plant, and that may due to its many useful benefits and uses. Peperomia has traditionally been used to treat a range of ailments ranging from headaches, joint pains, and even acne. The roots of the peperomia plant have been used to treat fever as well.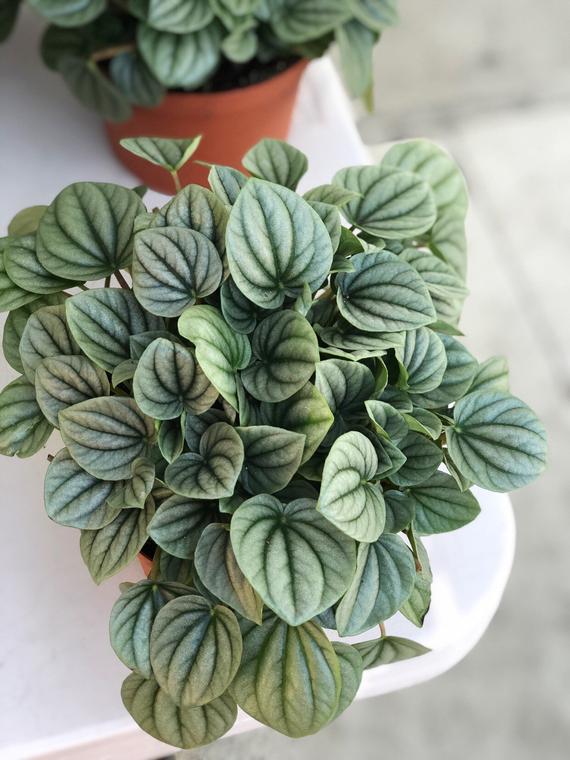 Michigan – Aloe Plant
Michigan joins the list of states that simply can't live without the aloe vera plant. We've already listed many of the aloe plant's many uses and benefits, but there are still plenty more. Did you know that aloe helps reduce issues with going #2? The aloin compound found in the plant has laxative qualities, providing a natural alternative to taking over the counter pills.
Minnesota – Aloe Plant
Minnesota is yet another state that absolutely loves the aloe vera plant. There have been some studies done that applying aloe gel topically can help reduce signs of aging of skin. While more research needs to be done for conclusive data, early evidence gathered has suggested that the plant may have anti-aging properties.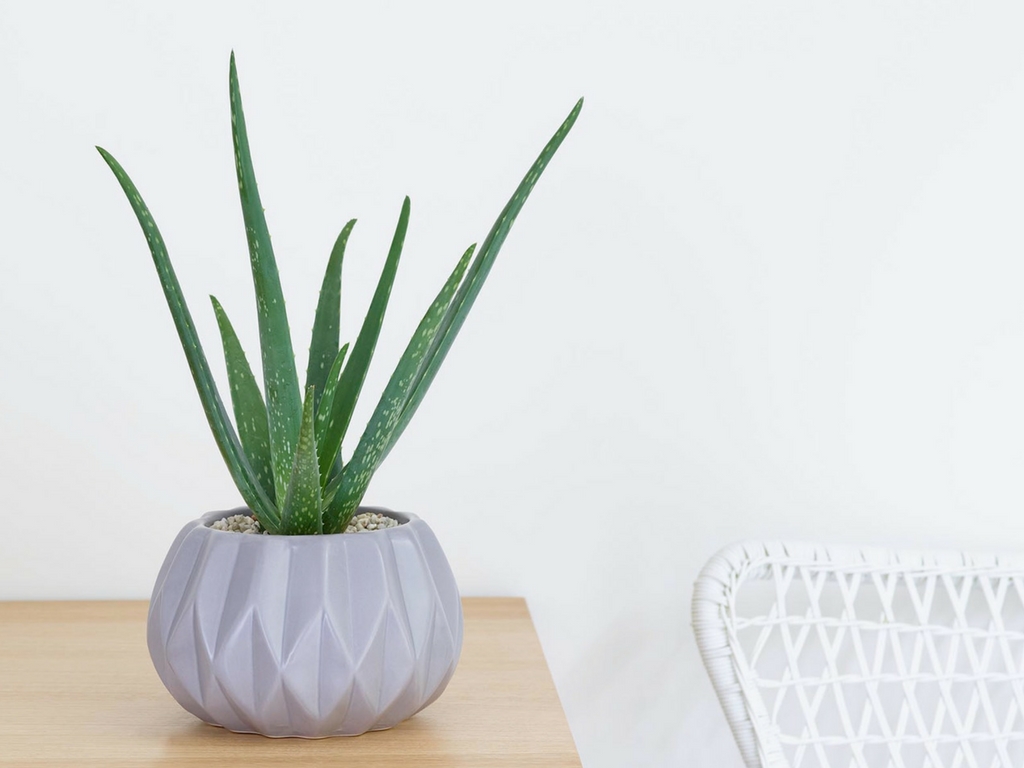 Mississippi – Peace Lily
Residents of the state of Mississippi absolutely love the peace lily, and we don't blame them. This beautiful plant provides gorgeous flowers while also helping maintain air quality in the house. They also help provide increased humidity in dry areas.
Missouri – Aloe Plant
Yes, Missouri is also loving the aloe vera plant. Some research has suggested that early evidence shows that the plant may be able to help manage blood sugar levels. Even though more research needs to be done to fully support this claim, these early results are promising. Here's hoping we can add another wonderful benefit of aloe to the list.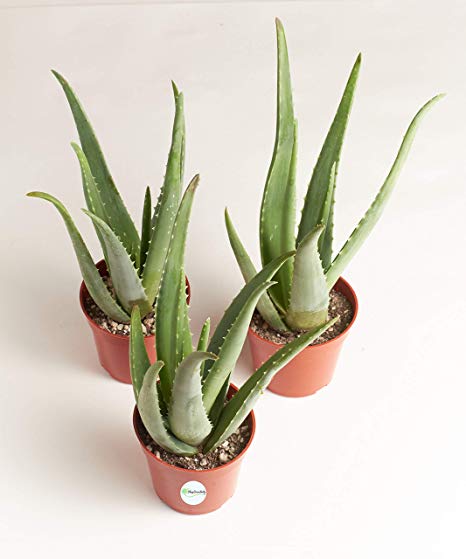 Montana – Philodendron
The philodendron plant is the most popular plant in the state of Montana. This is probably due to the fact that in addition to being a beautiful part of your home's decor, it is also quite effective at cleaning the air. Like many other plants, the philodendron helps purify the air around it.
Nebraska – Peace Lily
Nebraska is yet another state that prefers the peace lily as its plant of choice. The signature white flowers of the peace lily grow in the springtime. After a period of non-blooming in the summer, plants that are very well cared-for can reappear again in the fall, while they fall dormant in the winter as well.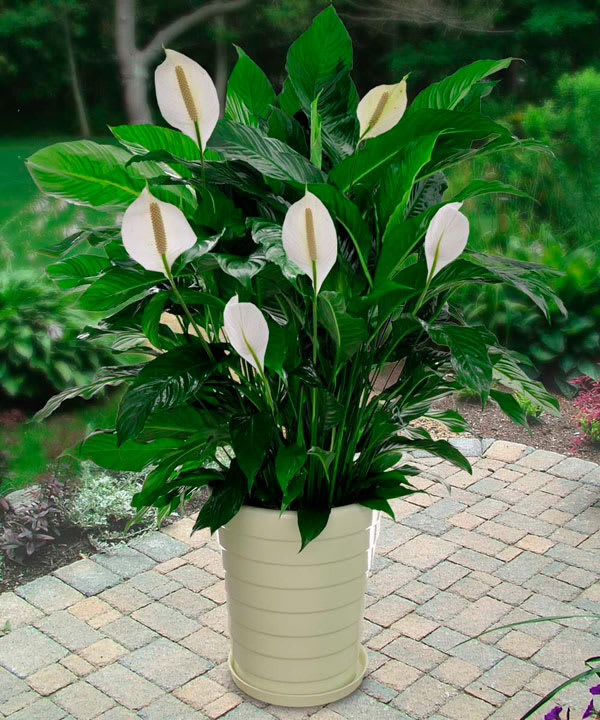 Nevada – Snake Plant
As we previously mentioned, the snake plant is also known as the viper's bowstring hemp, but did you know that it goes by many other names? These include Saint George's sword and also mother-in-law's tongue. We wonder who came up with these names!
New Hampshire – Snake Plant
While the snake plant (or whichever name you want to call it) is the preferred plant in New Hampshire and several other states in the U.S., it is actually native to West Africa, ranging from Nigeria all the way east to the Congo.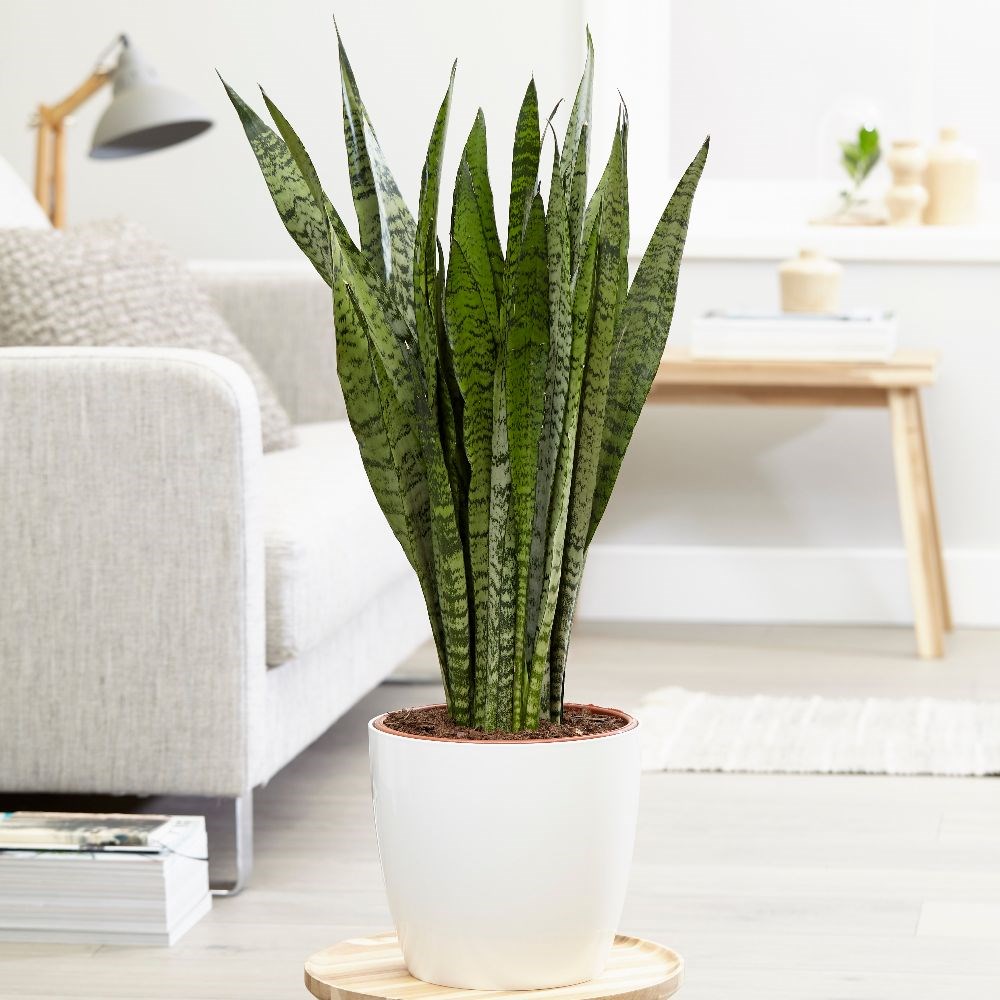 New Jersey – African Violets
African violets are the preferred houseplants in the state of New Jersey, and it's clear to see why. These beautiful plants have gorgeous perennial flowers. One of the best qualities of the African violet plant is that is can live up to 50 years if taken care of properly! This means avoiding direct sunlight, overwatering, and chilling.
New Mexico – Jade Plant
The jade plant is the most popular houseplant in New Mexico. The popularity of this plant can be credited to several different reasons. For one thing, they're considered to be a good luck charm as they symbolize renewal and growth and resemble jade coins, which signify wealth and prosperity.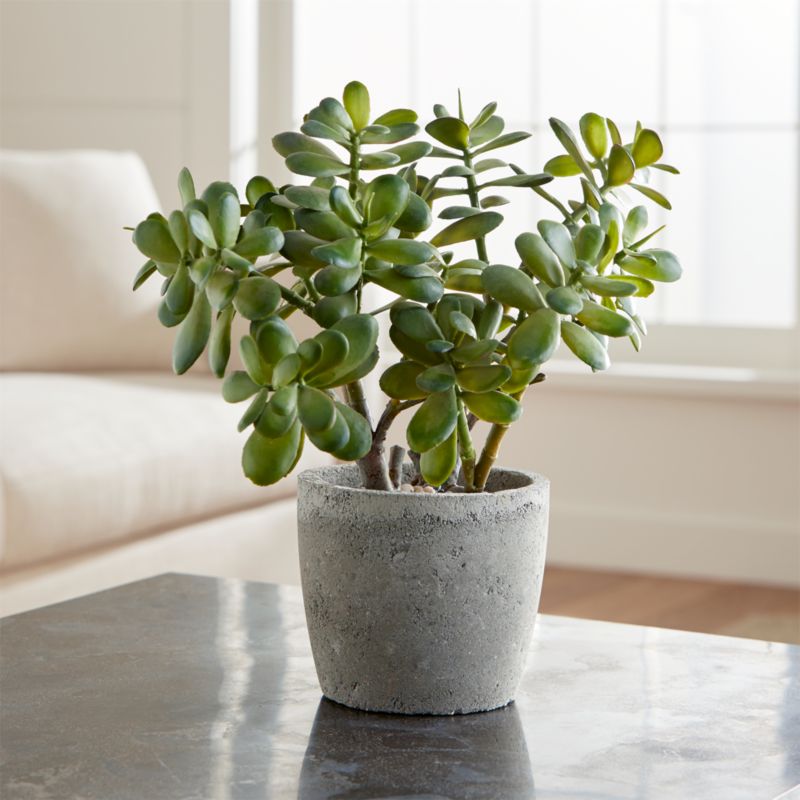 New York – Calathea Plant
New Yorkers are known to be a crowd that are tough to please, but you can safely bet on gifting them a New Yorker a calathea plant. These plants have gorgeous leaves of dark green streaked with thin, faint pink stripes. These beautiful plants are also quite easy to care for, which explains why busy New Yorkers love this plant.
North Carolina – English Ivy
English ivy is a popular option in many states, North Carolina included. These easy to maintain plants live up to their name. Ivy plants are known for attaching themselves and climbing up buildings, and the English ivy does not disappoint. The secret behind their "climbing" abilities is a complex system that is also energy-efficient that allows them to anchor themselves onto buildings and even tree trunks.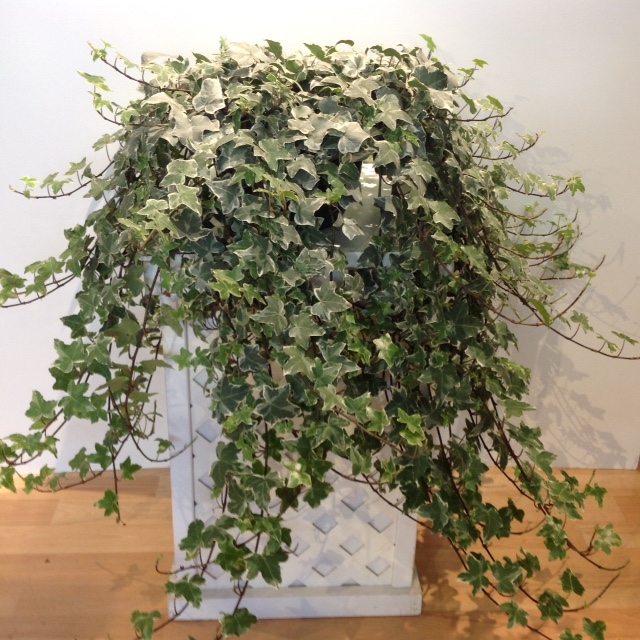 North Dakota – Succulents
People in North Dakota join the list of states that absolutely love succulent plants. Another wonderful benefit of this plant is that it may be able to help improve your focus. In his book Last Child in the Woods, investigative journalist Richard Louv suggested that regular interaction with nature, which even includes houseplants, can help improve focus in children.
Ohio – Aloe Plant
Like many other states, Ohio residents tend to prefer the aloe plant as a houseplant. Another benefit of aloe vera is its antibacterial and antioxidant qualities. The aloe plant contains polyphenols, an antioxidant that helps reduce infectious and harmful bacteria in humans.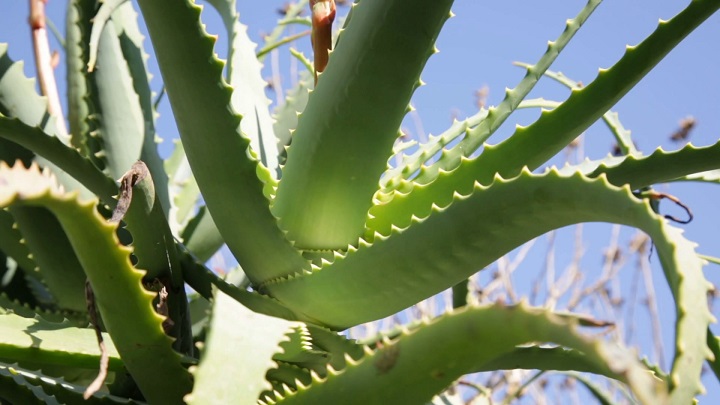 Oklahoma – English Ivy
The people of the state of Oklahoma also love English ivy plants. In addition to being beautiful, these plants are also useful. You can grow English ivy on a trellis as a natural screen if you want to cover up an unsightly wall in your garden. They thrive in shady areas, making them easy to grow in many different locations.
Oregon – Snake Plant
Oregon is yet another state that loves the snake plant, or viper's bowstring hemp, or Saint George's sword…okay, you get it, it goes by many names. But did you know that in the wintertime, you only need to water this plant about once a month? Talk about low maintenance! Oregonians are on to something…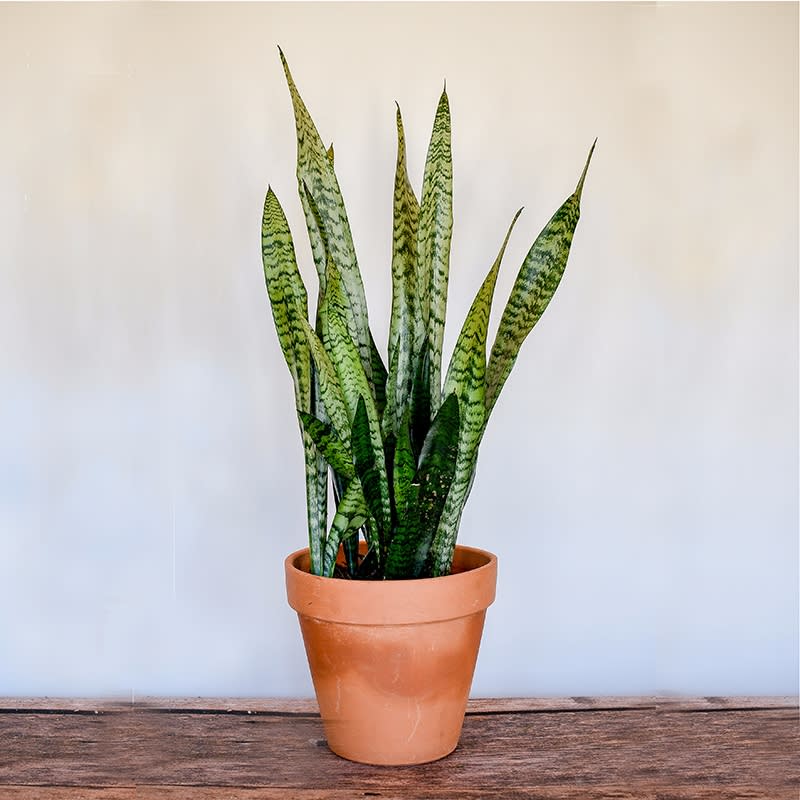 Pennsylvania – African Violets
Pennsylvanians also prefer the African violet plant as its houseplant of choice. The flower is not only beautiful, but is also beneficial. According to a NASA study, looking at the purple flowers can help adrenaline production, which leads to increased oxygen flow to the brain and helps boost your relaxation. These sound like the best flowers ever!
Rhode Island – Succulents
Rhode Island joins the list of states that prefer adding succulents to the home. There are so many varieties of succulents available, anybody can find one that suits them. Additionally, you can mix and match different shapes and textures of succulents. They're all easy to care for, so they're very low-maintenance.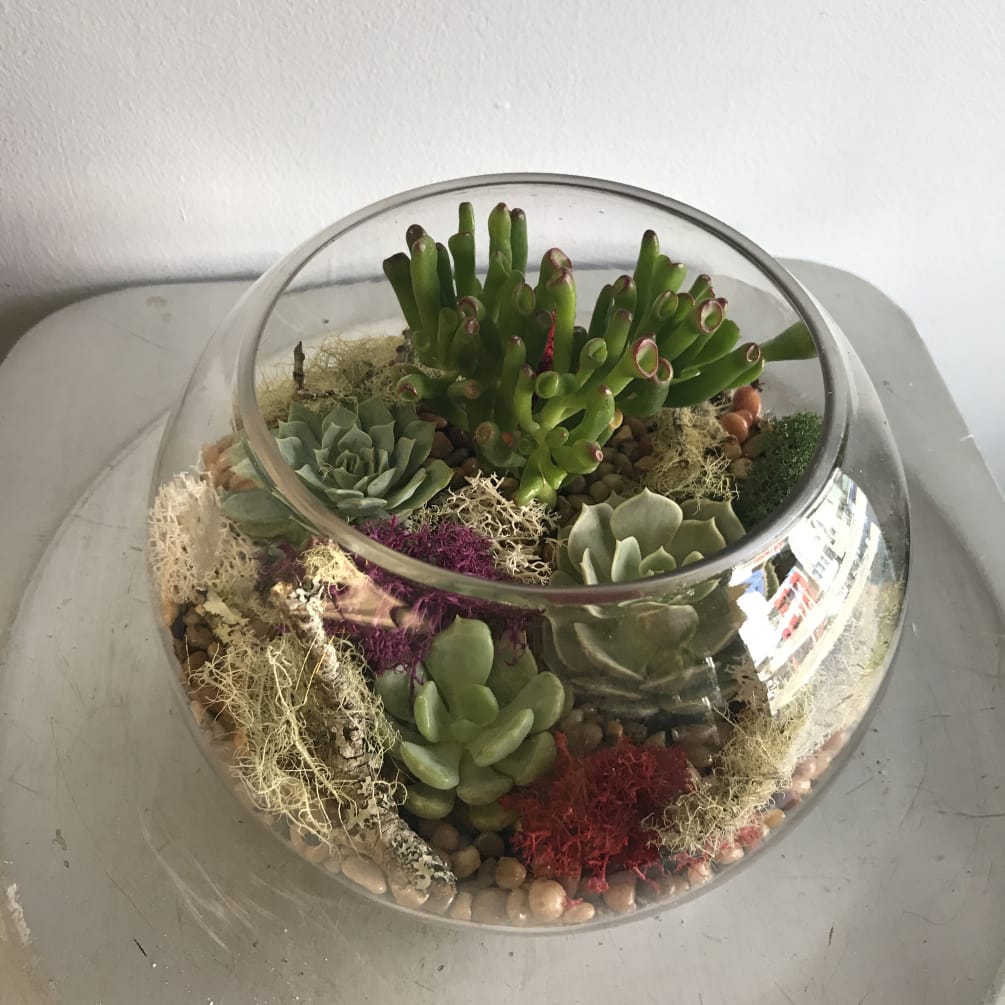 South Carolina – Aloe Plant
Aloe plants have taken over the country! Resident of South Carolina also prefer to keep aloe vera plants in their homes. Did you know that the aloe vera's leaves can grow up to 12 to 19 inches in length? This is certainly one impressive plant with a wide variety of medicinal and cosmetic uses and benefits.
South Dakota – Kalanchoe
South Dakota is a unique state in that it is the only one that prefers the kalanchoe plant as its most popular houseplant. This plant is also known as the widow's thrill and it produces lovely small flowers in a variety of bright colors. This plant loves sunlight and sandy soil to keep it happy.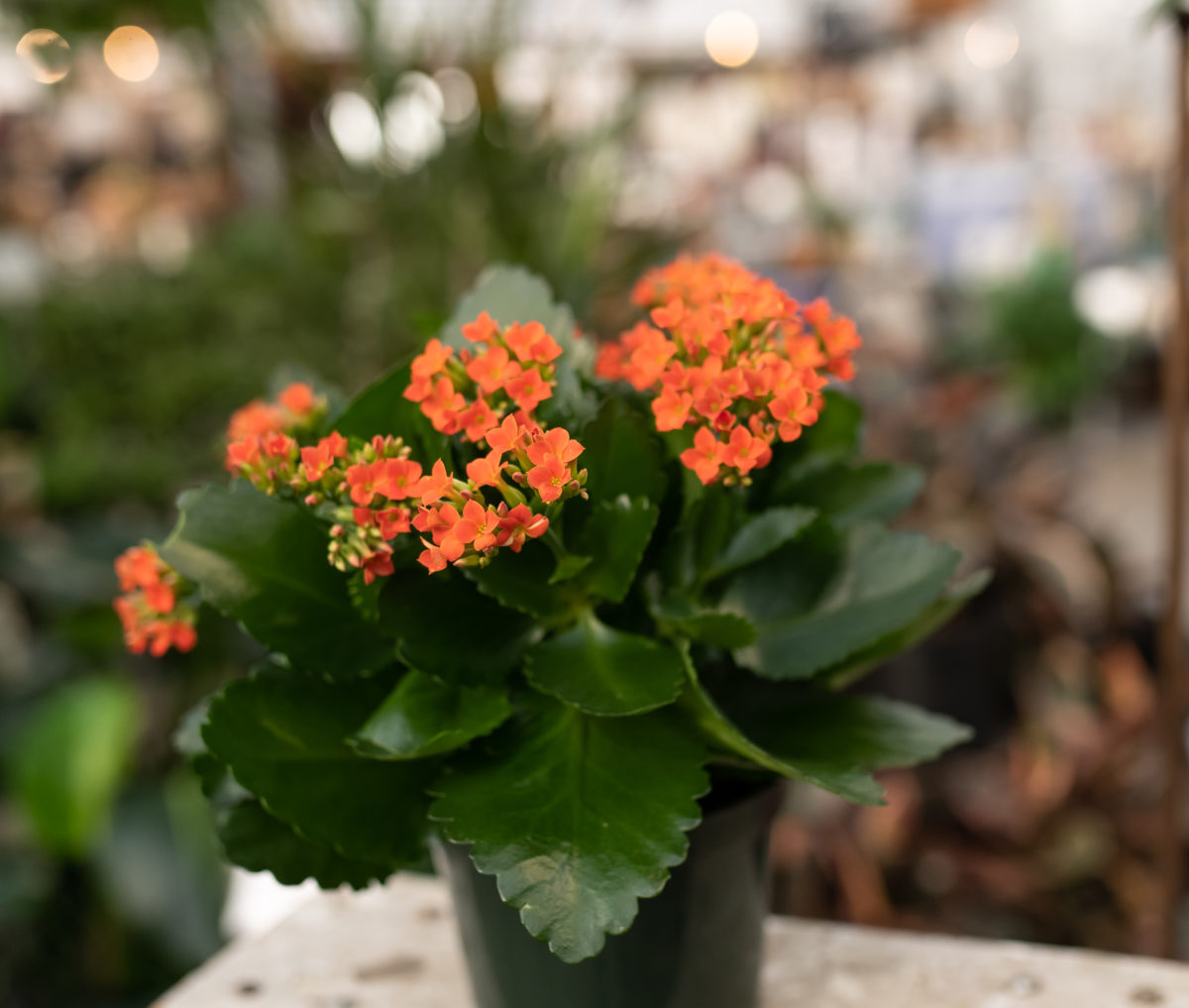 Tennessee – Lucky Bamboo
Tennessee residents also love the lucky bamboo plant. This plant thrives in water and prefers medium light conditions, so it's best to keep it out of direct sunlight. It's important to keep it in a glass vase so that light reach its roots and keep this plant happy.
Texas – Aloe Plant
Texas joins the long list of states that prefer the aloe vera plant as its houseplant of choice. The aloe plant should be kept out of direct sunlight, otherwise it can turn yellow and dry out. Its gel can be used topically for many useful purposes, but ingestion should be avoided.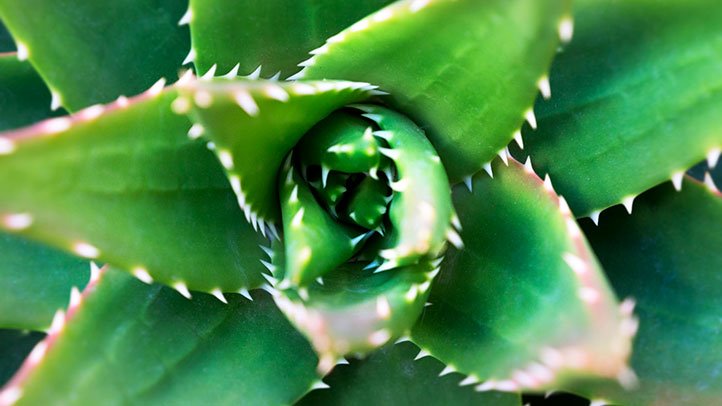 Utah – Snake Plant
Yet another state that prefers the snake plant is Utah. As they are so easy to care for due to their low maintenance, these plants are perfect for people who are interested in growing plants and diving them up into more plants. This can be done annually, with repotting taking place during spring.
Vermont – Philodendron
The philodendron plant is the houseplant of choice for residents of Vermont and that may due to its easy maintenance. The best part about this plant is that it tells you exactly what it needs with its signals. These plants can survive all year long, making them the perfect choice for a houseplant.
Virginia – Aloe Plant
Virginia rounds out the long list of states that cant get enough of the popular aloe vera plant. While caring for this plant, it is important to avoid overwatering. Too much water causes aloe vera's roots to rot, and can mean the death of your houseplant. Watering the plant once every 3 weeks can help avoid this.
Washington – African Violets
Washing state also loves the beautiful African violet plant. A reason why this plant seems to be so popular is that it is quite easy to care for. Avoiding direct sunlight is important, as this can kill these delicate flowers. They tend to do well with artificial lighting.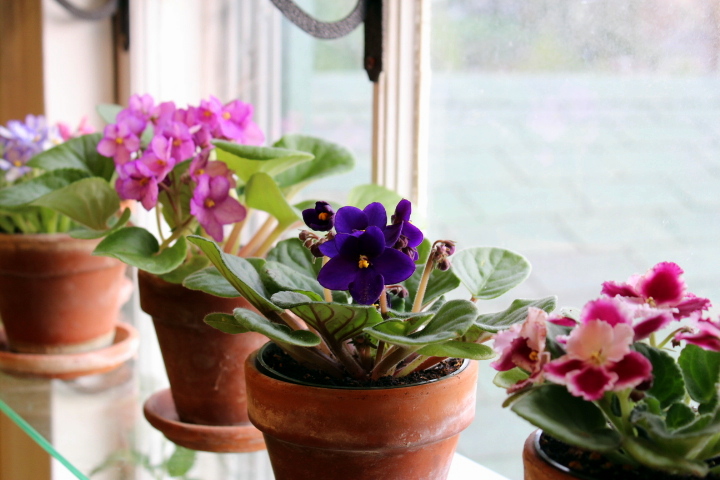 West Virginia – Snake Plant
The residents of West Virginia tend to prefer the snake plant as their choice for houseplant. These plants are easy to care for, but it is important to keep a few things in mind to keep them happy. Overwatering these plants causes root rot, which can damage the rest of the plant if not taken care of quickly..
Wisconsin – Peperomia
Peperomia are the state of Wisconsin's most beloved plant, and we can see why. Their beautiful leaves can help brighten up any living space. It is important to take good care of these plants, which means infrequent watering and monthly fertilization during growing season.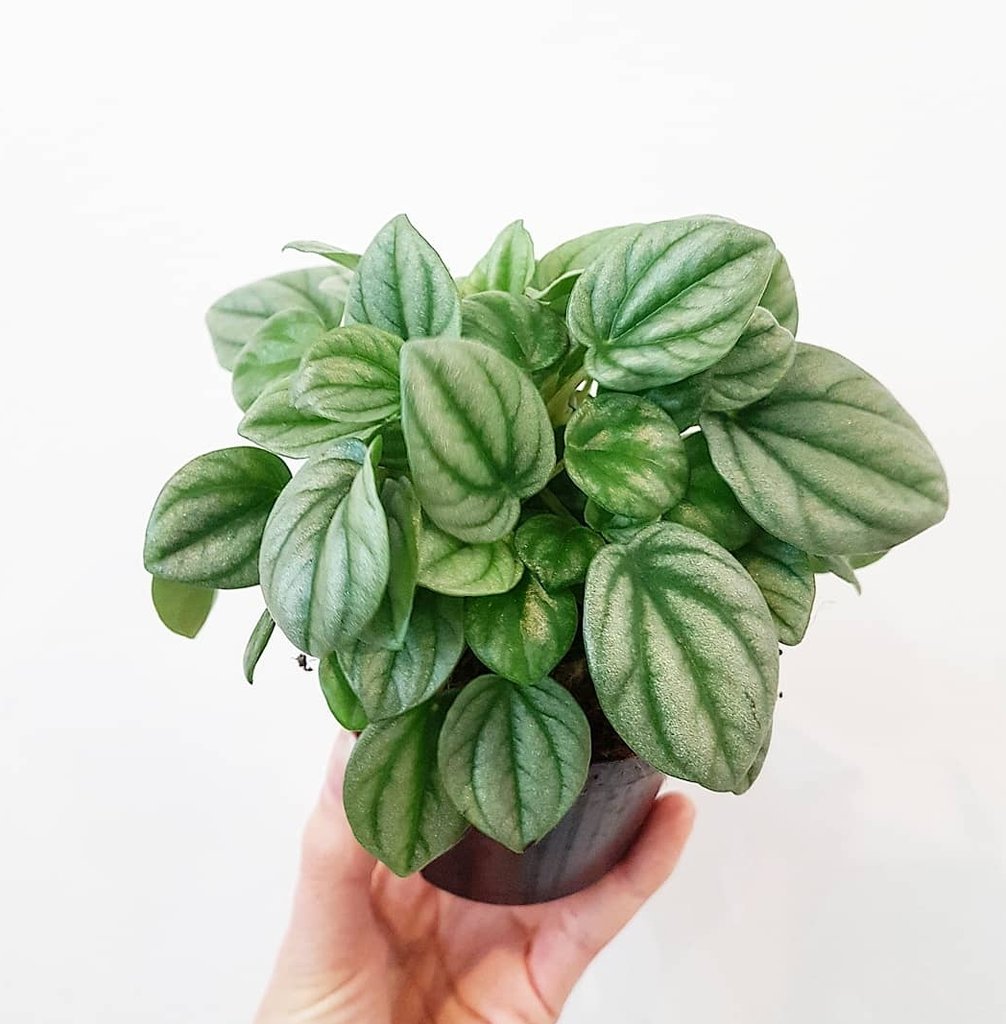 Wyoming – Peace Lily
Wyoming residents prefer keeping the peace lily plant in their homes. Proper care is important, as it has specific requirements in order to stay happy and healthy. These plants prefer high humidity but don't need to be fertilized frequently as they are not heavy feeders.